Popular treatments
26 more treatments
Consultations available in:
English, Arabic
Additional Services
Airport Transfers, Flight Booking Assistance, Local Accommodation Assistance, Hotel to Clinic Transfers, Translator Services
Patient Reviews
Rhinoplasty Revision was performed to address delation and to raise nose top a little It has been a great experience from start to finishes with great Surgeons and staff The anesthetic was a great trip and I won't forget these experience. Thank you to everyone for an excellent service!!! If you have any other question or concern, please do not hesitate to contact me anytime. Thank you very much.
28-Apr-2018
I have nothing but praise and accolades for the KTOP Clinic and its staff. I was especially impressed with the knowledge of the staff right down to the receptionist and especially the consultation with the doctor who took great lengths through an interpreter to make sure i fully understood what was required and to ensure i had an opportunity to ask any questions which he answered fully and unreservedly. I had gone to the KTOP Clinic to seek a revision of work that i had done to my upper eyelids 8 years previously and the procedure was botched. Until then i had nothing but rejections for the revision surgery with all the doctors approached stating that it was simply too difficult or it was unable to be corrected and that i should accept what is. So for me this was an unexpected and exciting revelation that they could do the procedure. The final result was amazing. Dr. Chakarin Banchongkit had for the first time in 8 years put some normalcy into my life where i did not feel self conscious about my appearance. This man is truly talented and skilled in his profession. To meet him he appears unassuming and professional at all times. But the results are where the proof is. I cant express how grateful and overjoyed i am. This man is a sculptor of the statues of the gods. He is an artist in it purist form and i highly recommend anyone who is contemplating plastic surgery and especially if looking for a doctor who can correct previously botched surgery, to use the clinic and especially Dr. Chakarin Banchongkit although i have no doubt all the doctors there are equally skilled. It is an upmarket clinic with upmarket and skilled doctors. I can only describe the entire staff as true professionals from top to bottom.
23-Jan-2018
I had a neck procedure done to get rid of saggy skin. The doctors and nurses were very attentive and kind. They are all very happy, nice people. I felt much at ease during my time here. Operation went well, I came in everyday after for 3 days for check up. clinic is very through efficient. I would recommend it highly.
23-Jan-2018
49 more reviews
Contact Clinic
SELECT A TREATMENT. GET A FREE QUOTE.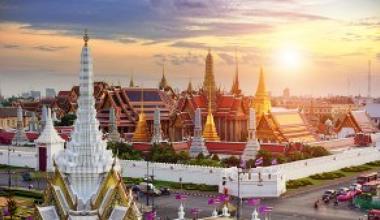 Thailand Travel Tips
Language: Thai
Currency: Thai baht (THB)
Climate: Average Daily Temp 85 F (31°C)
Capital: Bangkok
Major Airport(s): Suvarnabhumi Airport
Electricity: 220V 50Hz (US or European plug)
Time Zone: UTC +7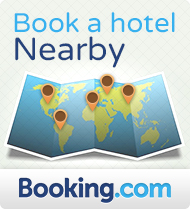 What to See
Bangkok is a fascinating and chaotic, yet amazing place to visit. It is filled with brimming lights, dazzling thrills, gracious people, and modern culture. Must See? Visit the temple that hosts the impressive five and a half tons gold Buddha, the famous Wat Traimit. Take in the memorable surroundings. Be sure to get a panoramic view from the Golden Mount.
What to Savor
Head to Chinatown's fresh market, a food haven for all. Day or night, it's packed with market stalls, divine restaurants, and amazing view of the Chinese temples. Street food is a quintessential part of the Bangkok experience. Don't leave without experiencing a 'kaao laad kaeng' (curry on rice) food stall.
Where to Stay
Bangkok hotels offer you the gift of lovely interior décorated spaces, top-notch service, and a reputation that takes years of consistently delivering excellence to obtain. Favorite: Located on a leafy street close to the American Embassy, Oriental Residence is the perfect place to stay if you want a peaceful and refined vacation close to both the shopping haven of Siam and Silom business district.