Call Us
North Cyprus: +90 533 885 4222
UK Patients: +44 203 389 7633
E-mail Us: [email protected]
Reach Your Dreams of Parenthood with euroCARE.
Fertility treatment is an intensive process that requires sensitivity and an understanding of the physical and emotional aspects of every patient's journey. Led by expert fertility specialist, Dr....
Popular treatments
22 more treatments
Consultations available in:
Turkish, English, German, Arabic, French,
Additional Services
Airport Transfers, Hotel Reservations, Flight Booking Assistance, Local Accommodation Assistance, Translator Services
Patient Reviews
مرحبا مدام مها انا عاجزه عن وصف شعوري والتجربة الاكثر من رائعه التي عشتها معكم وخاصة انت بالذات فانت من بعث روح الامل والتفائل في داخل انت من اخذ بيدي وتحمل اسئلتي الكثيره وفي بعض الاحيان كانت حمقاء اعذريني سيدتي فانا محرومه منذو سنين من الانجاب ومن عاشت مثل ظروفي تعرف مااشعر به كنت متخبطه ،فالمراكز كثير والاطباء كثر لكن في النهايه الانسان المحظوظ هو من يتلطف به الرحمن ويجعل في طريقه الاناس الصادقون والطيبون وهكذ كان حظي عندما تعرفت على مركزكم ومن خلالك كنتم نعم الاهل كنت اهل واصدقاء وناصحون قبل ان تكون اصحاب مركز فبعض المراكز ومع الاسف هم تجار وانتم اثبتم العكس اثبتم بانكم ملائكه نعم ملائكه وناصحون واخوه اخذتم بيدي وزرعتم فيه الثقه وانا الان اعيش احله تجربه في حياتي كم وكم تمنيت ان اكون ام منذ سنين وفشلت لكن قدره الله وماشاء فعل شكرا لكل الوجوه السمحه شكرا للمركزكم الاكثر من رائع جعلتوني اعشق قبرص لانكم هناك شكرا لمدام شيري شكرا للدكتور شكرا للجميع شكرا لكل شي والله ثم والله انا اكتب وابكي شكرا لبتسامتكم التي لاتفارقكم انا انصح كل محرومه ان تتجه نحو قبرص نحو مركزكم نحو الامان والتفائل نحو الانسانيه قبل الماده اسفه اذا اطلت لكن هذا قليل من كثير بحقكم انشاء الله بحول الله وقوته يتمم ربي عليه ونجي لعندكم انا والبيبي وناخذ صوره جماعيه ستكون احله صوره اخذتها في حياتي انا الان باسبوعي الخامس واحله اسابيع عشتها من عمري بينكم شكرا لكل شي دمتم بخير وربي يوفقكم
10-Apr-2018
Concernant la clinique et le suivie , je suis tres satisfaite . Tout le monde était gentil . Le protocole était très bien adapté . Je recommande la clinique.
04-Apr-2018
بسم الله الرحمن الرحيم ' من لايشكر الناس لايشكر,, بداية اتقدم بجزيل الشكر والعرفان الى جميع موظفين مركز يوروكاير في شمال قبرص التركيه الذي اقمت فيه عمليه طفل الانابيب ولله الحمد تمت بنجاح ولهم كل الشكر والتقدير وعلى رأسهم الدكتور المباشر لعمليتي الذي اتمنى له موفور الصحة والعافية على ماقام فيه معي انا وزوجي وزرع الاطمئنان في قلوبنا والشكر العميق النابع من داخل القلب للفاضله صاحبه الفضل الكبير الاخت مها على تيسر وتسهيل اجراءات الحجز والمواعيد عبر التواصل و جهوده القيمة على متابعة لي منذ بدايه الدوره واعطائي الوصفات العلاجيه قبل الحضور الى قبرص . واتقدم بكل الشكر والتقدير الى الفاضله شيرين على نفسها الطيبه وترجمتها لنا وحضورها الدائم معنا في المركز منذ بدايه اول يوم الى اخر يوم جهودهم واضح معي ولهم كل الشكر والعرفان والتوفيق دائما وعمل المعروف يدوم والجميل دائما محفوظ. مع كل احترمي لهم❤
29-Mar-2018
34 more reviews
Contact Clinic
SELECT A TREATMENT. GET A FREE QUOTE.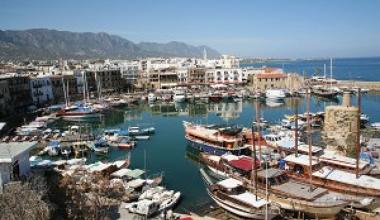 Cyprus Travel Tips
Language: Greek, Turkish
Currency: TRY (Turkish Lira)
Climate: Average Temp 86 F (30° C)
Capital: Nicosia
Major Airport(s): Larnaca International Airport (LCA), Ercan Airport (ECN)
Electricity: 240V/50Hz (UK plug)
Time Zone: UTC +2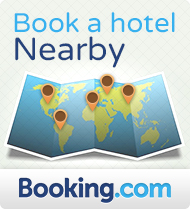 What to See
Traveling to North Cyprus gives you access to — relaxing moments on astonishing golden beaches, thrilling watersports adventures, and tours of the beautiful countryside in the Karpaz Peninsula, glorious mountains covered in shady pines forests, or exploration on foot of the historic castles.
What to Savor
Wining and dining doesn't really get any more perfect than it does at the Kyrenia harbourside. You get a real feel of the culture and history of the island at the harbour area, which was the brainchild of the ancient Venetian settlers.
Where to Stay
During your IVF treatment in North Cyprus it is important that you feel relaxed and comfortable. Therefore, we have partnered with the best hotels in the region to give our patients the best value and comfort possible. Our team is available to help you find the most suitable accomodations for you.