Sani Dental Group is one of the most prestigious dental clinics in Mexico, established in 1985 by D.D.S. Enrique Jimenez in Guadalajara, Jalisco. After years spent honing his skills he decided to move north to Los Algodones, Baja California, where he established a new office. In the years since then, SANI has grown from a 2 chair, one dentist office — to a 36 chair, 30 dentist office in 3 different locations....
Popular treatments
17 more treatments
Consultations available in:
English, Spanish
Additional Services
Translator Services, Local Accommodation Assistance, Hotel Reservations
Accreditations
Mexican Dental Asoocitation, Colegio de Cirujanos Dentistas de Algodones
Patient Reviews
I had a most pleasant visit with beautiful work done. I am so happy.My dentist Guillermo and assistant Esmeralda are the best. They are so kind and gentle and do perfect work paying attention to detail. I like how the staff works well in a teamwork setting. and I appreciate our guide Jose Showing us to the restaurants and shopping, he is very very nice.
21-Jan-2016
41 more reviews
Contact Clinic
SELECT A TREATMENT. GET A FREE QUOTE.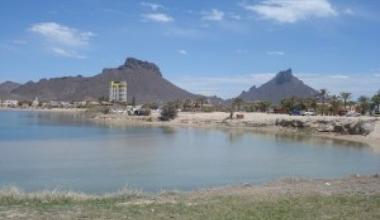 Mexico Travel Tips
Language: Spanish
Currency: Peso (MXN)
Climate: Average Daily Temp 75-82 F (24 to 28 °C)
Capital: Mexico City
Major Airport(s): Mexico City International Airport, General Abelardo L. Rodríguez International Airport
Electricity: 127V 60Hz
Time Zone: UTC −6/Summer UTC −8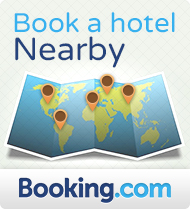 What to See
At a first glance Los Algodones can appear to be a desolate, nondescript town in Mexico; however this underrated resort town has an immense variety of sightseeing options and exciting attractions beyond the beach. Los Algodones is an ideal spot for meditating and reflecting on your treatment- choose from a wide variety of parks, camps and outdoor desert activities. Or if you are looking for something more exhilarating, visit Sleepy Hollow RV Park, an outdoor, year-round park that encompasses 200 sites that are dry camp or have all the modern amenities.
What to Savor
Pueblo Viejo is the most traditional restaurant in Mexico offering authentic south of the border experience. Severing Mexican fare for 25 years, Pueblo Viejo is both a favorite of both sides of the border offering quality, flavor and authentic Mexican culinary savoir-faire.
Where to Stay
Hotel Hacienda Los Algodones is a true hacienda located right at the US-Mexican border in a safe and secured tourist area complemented by decent and neat service. The neighborhood where the hotel is located is perfect for walking and leisure strolls without using local transport.